Reiki - Chakra Balancing - Energetic Facelifts

Reiki is an Eastern approach to balanced wholeness. Addressing mind, body spirit and soul.
General Information about Reiki Treatments:



Reiki is an ancient Japanese and Tibetan Buddhist healing system that promotes relaxation,
stress reduction, and supports and accelerates your body's own ability to heal.
It allows everyone to tap into an unlimited supply of "Universal Life Force Energy"
to improve heath and enhance the quality of life.
Benefits:
·
Re-establishes Spiritual Equilibrium and Mental Well BE-ing
·
Balances the body's Chakra's (Energy Centers)
·
Relieves Anxiety, Stress and Pain
·
Cleanses the Body of Toxins
·
Strengthens the Immune System
·
Enhances personal Awareness and Strengthens Intuition
Reiki may be beneficial for the following issues: Stress, headache, pain, anxiety, insomnia, detox, immune system, various physical ailments, and aiding the body's natural ability to heal.

Office Visit: $65 per 1hr session
Personal House Call: $85 per 1hr session in your own home. Pricing for Richmond VA residents.


| | |
| --- | --- |
| | $65.00 Full Reiki Session, Relax and Renew. Call or email to schedule the exact time and date. |
$35.00 Reiki Distant Healing Session
For your personal distant healing session. Email or call JR with your intent and to work out the sessions details.
Energetic Facelifts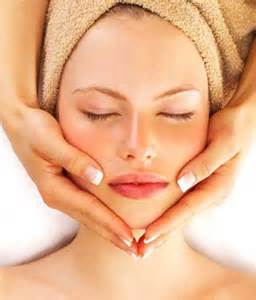 Energetic Facelift Sessions
Whoever said that beauty begins within, was not mistaken. Aging is a result of the accumulated toxins built up within the body, and our thoughts wrapped around them. The Energetic Facelift is a light-touch non-medicinal session. The sessions utilizes Reiki energy work, Energetic Tapping and Crystals to erase the lines of stress and history from the face. It softens the influence of aging, and restores one's own youthful, natural radiance. It's a wonderfully relaxing experience with amazing results.
The Energetic Facelift can be done alone in a 30 minute session, or 45-60 minutes allowing for a total Chakra Balancing to assist and support the work.
| | |
| --- | --- |
| | 30 minute Energetic Facelift Session, $45.00. Session utilizes Reiki, Energetic Meridian tapping, various Crystals, Stones and Aromatherapy and Flower essences if needed or desired. |
| | |
| --- | --- |
| | 60minute Energetic Facelift - $75.00. Session utilizes Reiki, Energetic Meridian tapping, various Crystals, Stones and Aromatherapy and Flower essences if needed or desired. Total Chakra Balancing session added to benefit total overall Well-Being . |