Welcome Friend,
Thanks for the Blessing of your stopping in, to check out my site, and all that I have to offer. You'll find throughout the site, a number of the different modalities that I brought into practice to facilitate my own healing, spiritual growth and overall wellbeing. I'm honestly sharing here what I've found to be the Essentials-4-Livng a life filled abundantly with Peace, Happiness, Harmonious Health, Rich and Fulfilling Relationships, and Yes, a Prosperous way of Living, intended for All spiritual beings.
Thanks again, for stopping by, have your look around, and if you have any questions, Please feel free to give me a ring. 804-402-8781
I'm sure you'll find my site, as myself, a work in progress. Always shifting, changing and even expanding, just as I Am. So just excuse the under construction sections and or the lack of, and enjoy your visit.
Many Blessings,
Love and Light, JR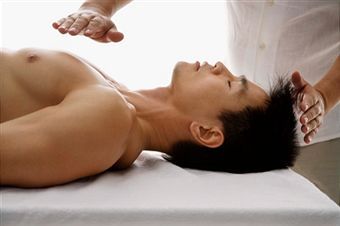 "A bodily disease, which we look upon as whole and entire within itself, may, after all, be but a symptom of some ailment in the spiritual part." ~
Nathaniel Hawthorne, The Scarlet Letter


In Reiki are found many benefits if one allows the time and commitment to ones healing.
Here are a few Reiki Benefits:
Balancing the bodies Energy Systems/Chakras
Brings Overall Peace and Harmony to All Body Systems
Relieves Pain, Stress and Anxiety
Emotional Balance, Mental Clarity, Spiritual Growth
Helps Release Physical and Emotional Toxins from the body
Strengthens the Immune System
Accelerates the body's natural heling system
Enhances Personal Awareness and Strengthens Intuition

Services Offered:
Reiki Energy Balancing Sessions
Energetic Facelifts
Essential Oils Specialist (Balancing Blends Formulator)
Skincare
Herbal Therapy (a focus on Detox/Cleansing and Weight Balance)
Transformational Empowerment Coaching Sessions
Energetic and Spiritual Cleansing/Blessing of Home, Office or Business
Officiating of Wedding and Handfast Ceremonies (Non-denominational and Interfaith)
Feel Free to Call with Any Questions or to Schedule your personal session: JR Adams; 804-402-8781